Residential And Commercial Electrician.
Generator Sales, Installation And Repair.
Boat Dock And Lift Wiring And Lighting
Electric Car Charging Station Installation.
Propane And Natural Gas Installation And Service


(800)779-3848
Residential And Commercial Electrician
RCS Electrical Services is a full service electrical contractor that has expertise in residential electrical repairs and installations. From a minor kitchen remodeling project, to a complete house rewiring, we have the best electricians that can complete your project on time and without delay.
These are some of the electrical services we offer:
Click Here To Request Service, Repair, Or Maintenance For Your Generator
RCS Electrical Services is a company specializing in a general electrical services practice. In addition we offer solar, generator, and automation services.
In our staff we have engineers, technicians, and electricians that have the skills to perform these services. Click on the links below to schedule an appointment.
Click here for generator service, repair or maintenance
Click here for generator sales
Click here to request electrical repair or installation service
Click here for solar energy or solar PV consultation
Click here for an Engineer, or controls consultation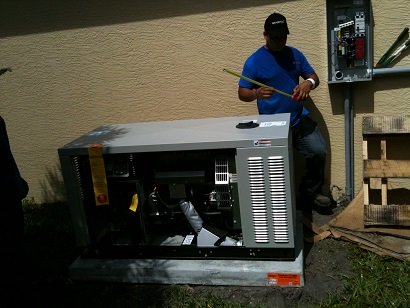 Click Here If You Need A Consultation With An Electrical Engineer, Technician, Or Electrician
We have expert generator technicians.  We install, sell, service, and repair a large variety of generators.  We are certified technicians for General Electric, Generac, Briggs and Stratton, Kohler, Onan, Cummins, Triton, Tradewinds, Aksa, Coleman, Winco, Olympian, Katolight, Detroit Diesel, Baldor and others. We pride ourselves in responding quickly to your service request, and expediting new installations.
If you have problems with your generator transfer switches, we are expert transfer switch repair technicians. Whether you have an ASCO, Allis-Chalmer, Cowl, Cuttler-Hammer, EM Products, G-M, GAC, International Harverster, Kohler, Marathon, Pritchard Brown, Thompson Technology, Wico, Wisconsin, Zenith, GE, or Eaton transfer switch, relay on us for all your transfer switch sales, installation, and repair needs.
And if your generator has a control board that needs programming from Deep Sea Electronics, Basler Electric, Kohler, ComAp, Cummins, Onan, Generac, Carterpillar, CAT, or any other generator manufacturer, we are able to install, program and debug any generator controller board.
We can repair or install generators of all sizes. From 10kw to 1000kw, count on us to solve all your generator problems.

If you are thinking about buying a new standby generator, be sure to request a generator consultation by clicking here. Also read more about standby generators by clicking here.
If you own a generator and it needs service, repair, or maintenance, click here to request service, or click here to learn more about our generator repair and maintenance service.
RV Generator Repair And Marine Generator Repair, Sales And Installation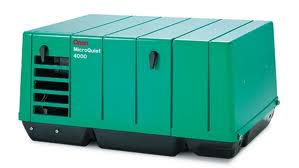 Click Here To Request Onan RV Generator Sales, Repair, Or Installation
When it comes to your RV and Motorhome, there are few things more important that your generator. Onan and Cummins generators are the back bone of the industry these days, and you will find these RV generators in all types and sizes of coaches.
RV generators need attention, repairs and maintenance. If you are on the road, and suddenly your RV generator decides to stop working in the middle of your trip, don't worry. RCS Electricals Services is certified by Onan and Cummins to correctly repair, troubleshoot, service and install your RV generator. 
No mater what the situation is with your RV generator, call us an let us know. We have mobile service technicians that will come to your site and perform the repair you need. 
Click Here To Request RV Generator Service, Repair, Or Maintenance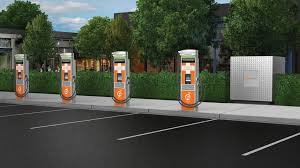 Electric Car Charging Station Installation. Click Here To Request Installation Appointment
RCS Electrical Services is your electric car charger installation expert. From ChargePoint charge station installation, Tesla electric car charger installation, SemaConnect EV charger installation and others, contact us for all your EV charging installation needs.
Click Here To Request Electric Car Charging Station Installation Services. 
Level 1 charging stations will top off a normal electric car in 9-12 hours, where a standard Level 2 charge station will charge the same vehicle in 3-4 hours.
Level 2 charging stations operate on 240 volts, as opposed to Level 1 stations which charge only at 120 volts.
Level 2 charging stations can transfer 7.6 KW-11.5 KW to your car every hour they are plugged in. These stations require bigger sized breakers and electrical conductors so they can transfer power more rapidly to your EV batteries.
Although these charges cost a bit more money, they are worth it considering the shorter amount of time they take to charge your vehicle.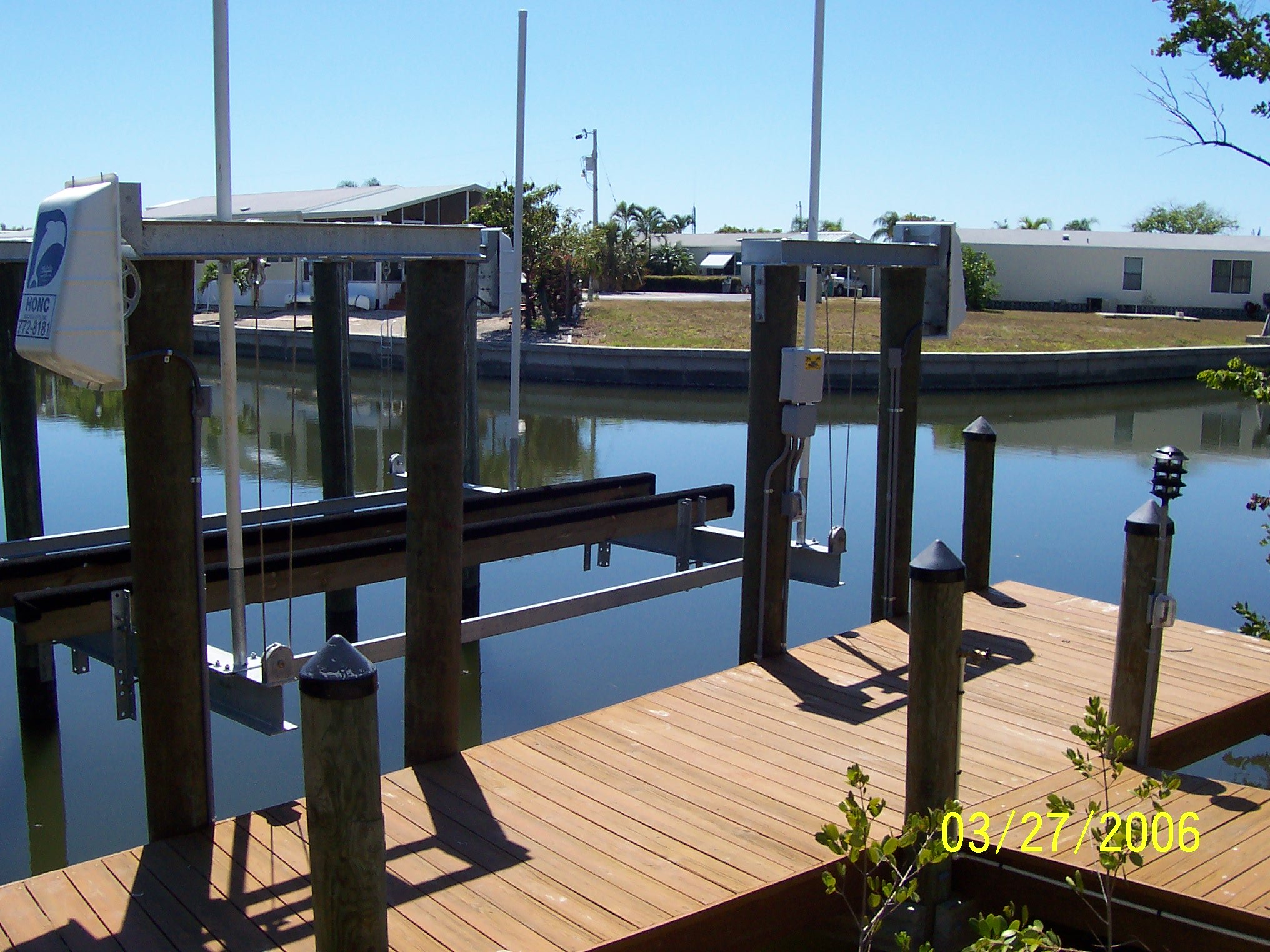 Click here to request service for boat lift and boat dock repair, wiring, installation and light installation
RCS Electrical Services is your boat lift wiring expert. Contact us for all your boat dock electrical wiring power and lighting. Also for all your boat lift, shore power, underwater lighting, dock lights installation, repair, maintenance, and any other electrical need related to your boat dock or boat lift.
We can also help you if you boat lift electric motor is stuck or jammed and not working. We can replace or repair your boat lift electric motor, or repair your control system, including GEM Remotes, TEC Remotes, or any other kind of boat lift controls.
RCS sells and installs new LED lights, solar lights, pagoda lights, underwater fish lights, or any kind of lights you wish to install at your boat dock. In addition we have for sale and installation LED strip lighting for the contour of your boat dock. We can also install this strip LED lights under the boat dock. These lights dim and change colors and create beautiful scenes around your dock. 
For all your new boat dock and boat lift electrical installations, marine electrical repairs, or any other repair needs, contact us by calling or clicking the link below.
Click here to request service for your dock.
RCS Electrical Services offers electrical wiring solutions for all types of electrical applications. We have expertise in the residential, commercial and industrial fields. Contact us to bring solutions to all your electrical problems.
We offer electric car charger installation and sales, ceiling fan and light fixtures installations, general electrical repairs, electric water heater installation and repair, gas water heater installation and repair, pool heater installation and repair, out door lighting and indoor lighting installation, general kitchen wiring and rewiring, bathroom rewiring, and much more. We also have a lot of expertise with marine wiring such as boat lift wiring, boat dock light installation, and boat dock shore power installation. 
Click here to request electrical service.
Click Here For A Solar Energy Consultation
Solar Power has evolved into a very practical solutions to meet our ever increasing demand for energy. The entire cost of installation can be recovered in just a few years.
These systems afford you a permanent source of energy at fixed cost. The price for using this system doesn't go up every year as it is the case of your utility bill.
Do something good for the environment and for you pocket book. Install a solar power system in your building or home this year.
Click here to request a solar energy consultation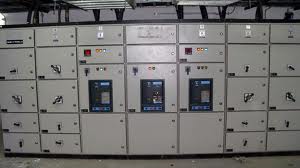 Click Here To Request Help For All Your Electronic Controls Needs
When the time comes to automate your machine or process, count on our engineers to specify, design, program, and build the solution you require. All our engineers need is your machine's sequence of operation, and they can start writing logic and drawing your wiring diagram.
Maybe you have a single machine such as a bottle filler, carton former, or a conveyor system that you need to automate. Or maybe is a water filtration plant.
No matter what your project is, our PLC programmers, technicians, and engineers can help. We can serve in whatever capacity you wish us to participate; designing, specifying, or building your electronic control panels. 
Click here to let us know about your next engineering and controls project.
Fill the form below to request service
                  (800)779-3848