You Have Found Your Electrician Cape Coral Florida
                  (239)656-2609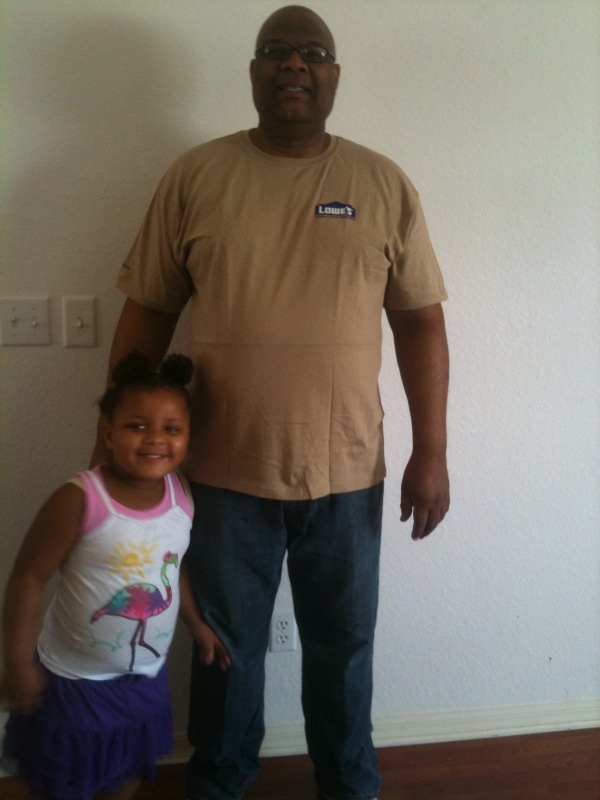 Hi my name is Rafael, and I am your local electrician Cape Coral Florida, I am excited that you are here.
I would like to take a moment to introduce myself, so that if you hire me, you would have an idea as to who am I, and what type of skills I bring with me when I come to help you.  This way you can feel good about your decision, and have the right expectations about what it is that I can do for you.
My Technical Background
As your local Electrician, Cape Coral, Florida, I have a lifetime of knowledge in the electrical field.  I have been practicing this craft since before 1988.  As a youth I attended a trade school in Guantanamo, Cuba, where I graduated as an electromechanical technician.
Later I moved to the US where I obtained a position as an electrical apprentice at a small company in Grandville, MI.  I helped my supervisor for four years.  During this time I learned to run residential circuits with Romex, and commercial circuits with electrical conduit.  I learned to bend and install conduit, as well as install residential type of wiring during new home construction or remodeling. During those years I became very good at troubleshooting electrical circuits, and I especially liked doing remodel wiring.  I just found it more challenging and fulfilling.  I did all kinds of different jobs varying from residential projects, to large commercial installations, and some institutional projects such as water filtration plants.  As I learned more about my new practice, I applied and pass the test to become a Journeyman electrician.
In 1988 a passed a test for Master electrician in Grand Rapids, Michigan, and started to take projects with more responsibility. Later the owner of the company died. He died electrocuted at the Gerald Ford International Airport.  I had lost a mentor and a good friend, and I had to go on.  I spent some time doing very sophisticated automation and controls work.  This mostly had to do with machines, assembly lines, and manufacturing processes.  As time went by, I also enrolled in an electrical engineering program at Ferris State University.  I graduated later, earning an engineering degree.
As time went by, I moved to Fort Myers, Fl.  In the last few years, since 2004, I have been working for this company.  During this time I have done residential remodeling wiring projects, commercial wiring jobs, landscape lighting projects, boat dock wiring installations, generator installations, and many other types of electrical wiring.
At this time, I consider myself a seasoned electrician.  I am now able to handle with confidence, any type of job that is related to the electrical field in the residential or commercial areas. If you hire me, you can be certain, that I have the electrical skills to solve the electrical problem you are experiencing.

This is me, Rafael, doing a generator installation in Macon, Georgia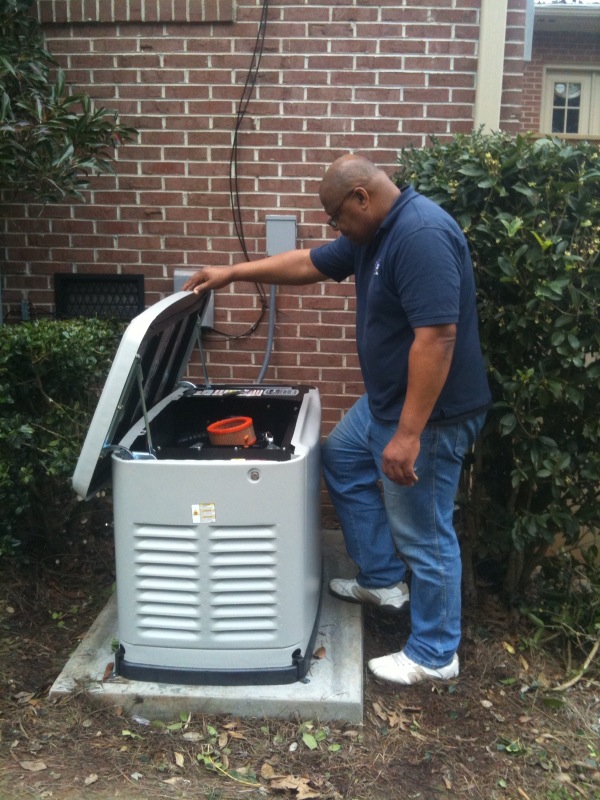 ...and me again
Academic Background

Guantanamo, Cuba. Earned electromechanical diploma in 1979
Grand Rapids Community College, earned associate in science degree 19991
Ferris State University, earned electrical engineering degree 2000
What Excites Me About My Work
Sometimes when someone needs my help, they are facing an emergency.  The worst type of emergency that I normally handle, is when someone has lost power at home.  This makes their home not very user friendly.  When this happens, I try to be very responsive, and reassure everyone that everything is going to be okay.  At times I need to coordinate with the power company, or the city inspection department, to bring the solution to the problem at a faster speed. I do my very best to restore power to the home or building, so that everyone can go on with their busy lives.  So in essence, this is my passion; to bring relief as quickly as I can when people are facing situations where an electrical failure has disrupted their normal routine. I have a passion for helping people, and I express this through my work
My Professional Goals
I have achieved most of my professional goals, but I would like to still use some of my design and control experience in automation, institutional and machine controls application.  I also like to get involved in control systems dealing with water filtration plants or systems for power plants.  If you have a project like these, and need some extra help, please contact me.

My Customer Service Philosophy
I think customer service is about being able feel empathy. When someone needs my help, I mostly focus on delivering this help as quickly as possible, at the same time remaining aware to keep the cost down and create a minimum amount of disruption to people's lives and routines. In essence, this is what I would like to be treated, so I apply this philosophy to all my interactions with others.

My Technical Skill Set
This is a list of my skill set in the electrical Installation area:
1.       Project management
2.       General electrical wiring for remodeling projects
3.       Electrical wiring for new construction
4.       Expert electrical troubleshooter
5.       Boat dock wiring and lighting
6.       Solar PV installation for grid-tie and non grid-tie application
7.       Generator specification and installation
8.       Landscape lighting design
Skill set in the electrical engineering area:

1.       Project Management
2.       Develop lighting and power plans for new construction
3.       Machine control system using PLC's, relay logic, or computer control
4.       Automation  system design, installation,  and commissioning
5.       Programming employing machine language
6.       Programming employing assembly language
7.       Programming employing PLC logic
8.       Programming employing C++ and visual basic
In Conclusion
My hope is that as I interact with you, that I leave behind a feeling that I did my very best to be helpful, kind, fair, respectful and honest.  If I accomplish these things as we briefly touch each other's lives, I would feel satisfied with the interaction, and I hope you would feel the same way also.