Fort Myers Generator Repair.
Generator Sales, Installation, Maintenance, and Repair Service
Diesel Generators, Marine Generators, RV Generators, Home Generators, Standby Generators, And Portable Generators
(239)656-2609
RCS Electrical Services is your Fort Myers generator repair solution provider. We also sell and install standby generators, home generators, portable generators, RV generators, Marine generators, as well as diesel generators, natural gas generators, propane generator, and gasoline generators. We sell and install most brand of national generators including all the best brands of generators.  We are certified by Cummins, Generac, Centurion, Kohler, Briggs and Stratton, GE, Tradewinds and others.  Contact us now if you are in need of service, installation, or repair.
Your Fort Myers Generator Repair May Needed Now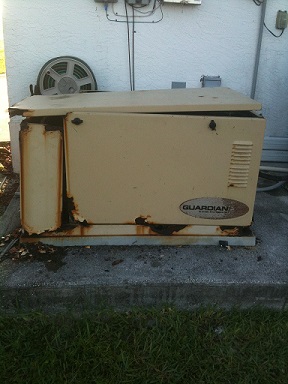 Click Here To Request Generator Maintenance, Repair, Service Or Installation
If you your standby generator is not running properly, or not running at all, you need to act right away. These units should not stay idle too long. Insects, rodents, and other animals will soon make a home inside your generator and cause additional damage inside your unit, which may cost hundreds of additional dollar to repair.
We are experts at troubleshooting, repairing, and maintaining this type of equipment. We will make sure that when we are done, your unit is running according to manufacturer's specifications.
There is nothing worse than having a generator fail to start when you need it the most. Generators are very robust machines, they can work for entire days and weeks at a time without complain, but if you don't do proper maintenance, they will soon fail. 
Even if your machine appears to be running fine, if you have not done proper maintenance, it may be needing a tune-up and other adjustments right now.
Diagnosis and troubleshooting are two of the most frustrating activities related to generators. 
Our advise is to keep up with your generator maintenance program to avoid costly generator damage.
Click here to make a service request for your Fort Myers generator repair technician.
Fort Myers Generator Repair and Installation Services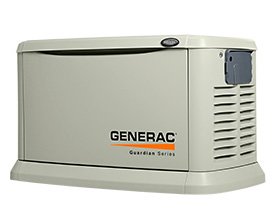 Click Here To Request Standby Generator Sales and Installation
Maybe your generator is very old, and already has too many problems to fix. Or maybe you have never had a generator. The weather around the Fort Myers area can be unpredictable during the Summer time. A hurricane can develop out of the Gulf of Mexico, or our of the Atlantic Ocean and take out the power lines. It is vey unpleasant when hurricane shows up and you lose power, and there is a need to look for shelter outside of your home, or worst yet, to have to get on the road a be exposed to all kinds of problems. 
The reality is, that if you are going to shelter in place, it is best to be prepared with a home standby generator. Your Fort Myers generator repair experts can also sale and install new generators. Whether you need a portable generator, or a standby generator, we can make this installations for you, to ensure your safety and well being during a time of power outage.
Fort Myers Generator Repair And Enclosure Replacement
In coastal areas, where generators are exposed to humid salty air, their enclosures tend to wear out fast due to corrosion. Often the generator and engine are in good condition, but rust has destroyed most of the enclosure, chassis, and base.
In these kinds of circumstances we recommend that you replace the enclosure rather than discard the entire generator. This is normally a costly repair, but it certainly cost less than replacing the entire generator set.
If the corrosion has not done extensive damage to the enclosure and chassis, we may apply special treatment to contain the advance of corrosion. Your Fort Myers generator repair technicians have a painting program in which your generator is treated in such a way that it can be restored to a very acceptable condition and afford you many years of service.
Contact us if your generator needs to be painted or have the enclosure replaced.
Generator Rotor And Stator Assembly Repair
Rotor and Stator assemblies are ones of the most challenging generator components to repair. Often times this requires to disassemble your entire generator, remove the engine, and do a complete reassembly of the unit.
RCS Electrical Services has the experience and the training to manage this and all other types of generator repair
For Myers Generator Repair And Installation Area Of Service
Alva, Boca Grande, Bokeelia, Bonita Springs, Buckingham, Captiva, Cape Coral, East Dunbar, Estero, Fort Myers, Fort Myers Beach, Fort Myers Villas, Gateway, Hancock, Iona, Lehigh Acres, Matlacha, Miromar Lakes, North Fort Myers, North Captiva Island, Page Park, Pineland, Pine Island Center, Punta Rassa, Sanibel, San Carlos Park, St. James City, Suncoast Estates, Tice, Waterway Estates, Whiskey Creek

                                    (800)779-3848