Fort Lonesome Electrician
(813)944-3040
RCS Electrical Service is your Fort Lonesome electrician. From a small electric repair, to complicated control system design, or solar panel installation, generator repair, electric service upgrade, boat lift wiring, or electric motor repair and installation, contact us for all your electrical needs.
Click here to request electrical service.
Residential Electrical Wiring, Repair, and Installation Services 
It may be that you are experiencing an electrical emergency at home, your kitchen lights or plugs stopped working, or your main electrical panel has a breaker which has decided to trip. Or maybe you are in the process of rewiring your kitchen, your bathroom, or just plain rewiring your entire house. No matter what type of electrical problems you are experiencing, we are able to help you.
Your Fort Lonesome electrician, RCS Electrical Services, is also experienced with swimming pool lighting and wiring, electrical service repair, generator installation, and many other electrical services.
If you have beautiful landscaped outdoors, try our nightscape lighting program. We turn dark unsafe areas of your yard, into a beautiful, inviting and enchanting night visions. Click here to learn more about landscape lighting
Your Fort Lonesome electrician is a kitchen rewiring specialist. Our kitchen lighting packages are not only beautiful, but functional. We place emphasis on your work surfaces, around the counter top, and focus our recessed lighting there, so that you have plenty of illumination right there, where you need it most. And if you want something fancier, we can give your under counter space, soft gentle lighting, which can give you more illumination when you are preparing those special meals. It also can be dimmed later, for those after meal quiet moments, when you can do without the glare.
Click here if you need an electric repair by your Fort Lonesome electrician.
Boat Dock and Boat Lift Wiring, Lighting and Shore Power
We install wiring for boat docks and boat lifts. We also repair boat lift motors and controls. We also can help with boat dock lighting.
Contact us whenever you need new boat dock wiring installation, dock lighting, shore power, or repair.
Standby Generator Installation, Service, Repair and Maintenance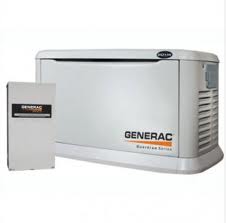 Standby generators are necessity in your household or business, if you can't afford to be without power, for even the smallest amount of time. Whether you have an elderly person at home, that is on oxygen, a business you run from home, or you run an operation that needs constant power, a standby generator can be a great tool to own.
These machines are completely automatic, watching the power line status every second of the day and night. If they sense that the power lines have failed, they start and within seconds, your property is operating as if you were still connected to the grid. When disasters strike, you can feel good that you have planned ahead, and protected those things that matter most to you. 
Your Fort Lonesome electrician is also an expert in the ways of standby generators. Whether you are having a new generator installation, or you require generator maintenance, generator repair, or generator service, he will deliver the solution you need. You will feel confident knowing that not only you planned well, but also have a strong technical support person by your side, for when the time comes to service your unit. 
Click here if you are interested in buying a new standby generator
Or click here if your generator needs repair or maintenance
Commercial Electrical Wiring Installation Service By Your Fort Lonesome Electrician
If you are a builder, doing commercial construction in Fort Lonesome fl, or in Hillsborough county, and need a commercial electrician, please call us.  We have expertise in this area. Your electrician in Fort Lonesome, RCS Electrical Services, can assist you here too.
Or maybe you are trying to open your own business.  It may be a restaurant, a store front, or a warehouse.  It doesn't matter, if you need electrical help, either building or maintaining these structures, contact us.  

Surge Protector
Don't forget to outfit your electrical panel with a surge protector. This is a small investment that packs major protection for your home all your sensitive electronic equipment such as flat screen tv, computers, etc.
A surge protector install right inside your main electrical panel and acts as a sentinel, preventing all surges from entering your home and destroying your wiring, appliances, and possibly causing a fire.
Electrical surges are high sudden voltage fluctuations associated with storm activity. When the power lines are striken by lightning or toppled over due to falling trees or high winds, they generate sudden high voltages. These dangerous voltages can enter your home and destroy or cause damage to your electrical system. 
Don't lose your flat screen TV, computers, and electronic devices in a lightning storm. Protect yourself with a surge protector.
Solar Energy and Solar Panel Installation
A solar energy system (PV) can do great things for the environment and your bottom line.
If you have a location with great southern exposure, whether on your rooftop, or at ground level, and want to invest in a solar system that can save you money on your electric bill. Let us show you how you can make this situation work for you.
Click here to request a solar energy consultation
Industrial Wiring, Industrial Controls and Design Services
If you manage or operate an industrial or manufacturing facility, your Fort Lonesome electrician can also help you with those projects.  We are able to provide consulting and installation services in a variety of industrial settings, and we have extensive experience with control systems. 
When you have a relay logic, PLC programming, motor control, machine wiring, or control panel design or wiring problems, we would like to offer our services to you.  
We also have engineering capabilities, in case that you need an expert designer on your project.  Contact us when you need this type of service.
Electric Motor Control Wiring Installation And Repair
RCS Electrical Services has expertise in the area of electric motor control wiring and repair, DC and AC drives, and electric motor installation and repair. Contact us whenever you need technical assistance in this area.
(813)944-3040
electrician fort lonesome for solar panel installation
electrician fort lonesome for generator repair, service and installation
electrician fort lonesome for kitchen lighting and rewiring
electrician fort lonesome for automation and industrial controls