Estero Electrician
(239)656-2609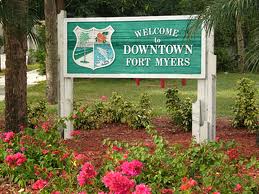 If you are looking for an Estero electrician, RCS Electrical Services is here to help. We are reliable, experienced, and safe. Call us at 239 656 2609
Residential Electrical Services 
It may be that you are experiencing an electrical emergency at home, your kitchen lights or plugs stopped working, or your main electrical panel has a breaker which has decided to trip.  Or maybe you are in the process of rewiring your kitchen, your bathroom, or just plain rewiring your entire house.  No matter what type of electrical problems you are experiencing, we are able to help you.
Your Estero fl electrician, RCS Electrical Services, is also experienced with boat dock wiring and lighting, swimming pool lighting and wiring, electrical service repair, generator installation, and many other electrical services.
If you have beautiful landscaped outdoors, try our nightscape lighting program.  We turn dark unsafe areas of your yard, into a beautiful, inviting and enchanting night visions.
Your Estero electrician is a kitchen rewiring specialist.  Our kitchen lighting packages are not only beautiful, but functional. We place emphasis on your work surfaces, around the counter top, and focus our recessed lighting there, so that you have plenty of illumination right there, where you need it most.  And if you want something fancier, we can give your under counter space, soft gentle lighting, which can give you more illumination when you are preparing those special meals.  It also can be dimmed later, for those after meal quiet moments, when you can do without the glare.  Don't delay, call us now!
Click here to know what to do when you need an electric repair
Surge Protector
Don't forget to outfit your electrical panel with a surge protector. This is a small investment that packs major protection for your home all your sensitive electronic equipment such as flat screen tv, computers, etc.
A surge protector install right inside your main electrical panel and acts as a sentinel, preventing all surges from entering your home and destroying your wiring, appliances, and possibly causing a fire.
Electrical surges are high sudden voltage fluctuations associated with storm activitiy. When the power lines are striken by lightning or toppled over due to falling trees or high winds, they generate sudden high voltages. These dangerous voltages can enter your home and destroy or cause damage to your electrical system. Protect yourself with a surge protector.

Solar Energy (PV) Photovoltaic Systems
A solar energy system (PV) can do great things for the environment and your bottom line.
If you have a location with great southern expossure, whether on your rooftop, or at ground level, and want to invest in a solar system that can save you money on your electric bill. Let us show you how you can make this situation work for you.

Standby Generators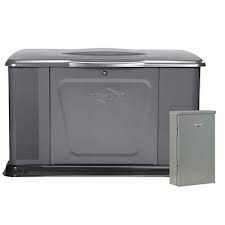 Standby generators are tremendous necessity in your household or business, if you can't afford to be without power, for even the smallest amount of time.  Whether you have an elderly person at home, that is on oxygen, a business you run from home, or you run an operation that needs constant power, a standby generator can be a great tool to own. 
These machines are completely automatic, watching the power line status every second of the day and night.  If they sense that the power lines have failed, they start and within seconds, your property is operating as if you were still connected to the grid.  It is a wonderful experience to have.  When disasters strike, you can feel good that you have planned ahead, and protected those things that matter most to you. 
Your Estero electrician is also an expert in the ways of standby generators.  Whether you are having new one installed, or you require maintenance or repair for your existing standby generator, his expertise will shine every time.  You will feel confident knowing that not only you planned well, but also have a strong technical support person by your side, for when the time comes to service your unit. Call our main number if you have any questions or concerns regarding standby generators.
We are factory certified technicians for General Electric, Generac, Briggs and Stratton, and Kohler. We pride ourselves in responding quickly to your service request, and expediting new installations.
If you are in need of a new generator, click here.
Or cick here if you are looking for your Estero electrician to do maintenance, repair, or rebuild your generator.
Commercial Electrical Wiring By Your Estero Electrician
If you are a builder or a contractor doing commercial construction in Estero, and need a commercial electrician for wiring, please call your Estero electrician, RCS Electrical Services.  We have the expertise and the technical know how to help you.
Or maybe you are trying to open your own business.  It may be a restaurant, a store front, or a warehouse.  It doesn't matter, if you need electrical wiring help, either building or maintaining these structures, call our company.  Our electricians will be most pleased to provide assistance to you.
Service Area For Your Estero Electrician
Your Estero Electrician also serves these fince SW Florida cities:
Alva, Boca Grande, Bokeelia, Bonita Springs, Buckingham, Captiva, Cape Coral, East Dunbar, Estero, Fort Myers, Fort Myers Beach, Fort Myers Villas, Gateway, Hancock, Iona, Lehigh Acres, Matlacha, Miromar Lakes, North Fort Myers, Page Park, Pineland, Pine Island Center, Punta Rassa, Sanibel, San Carlos Park, St. James City, Suncoast Estates, Tice, Waterway Estates, Whiskey Creek
Please call the number below for service
                    (239)656-2609